How to Set Course Parameters?¶
In Online Exam Maker, after uploading your teaching materials, you find that one of the course parameters is incorrect. How will you reset this course parameters?
Guide:
Firstly, login Online Exam Maker and click [Course] in [Course Manager]. Then, choose the course which you want to reset, and click [settings].

Secondly, after entering the page of course management, set the course parameters such as course price (free or paid), difficulty level, page turning time, learning time, anti-cheating settings and other basic settings.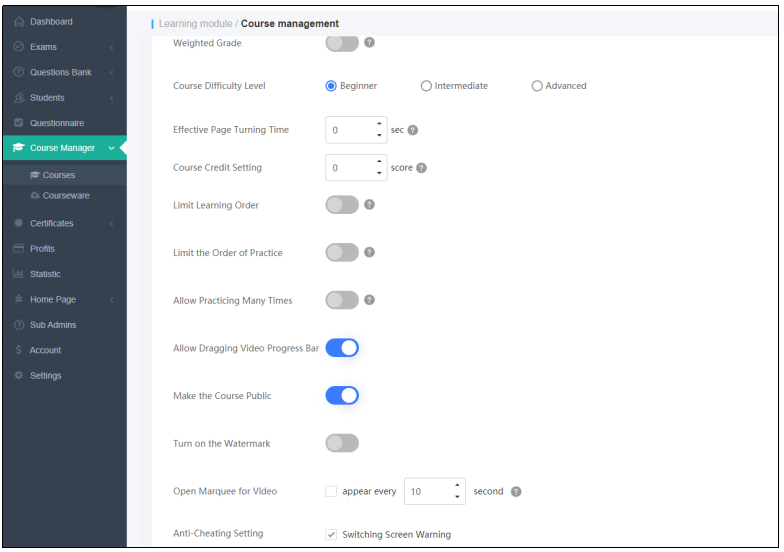 Hope this post can help you.