How to Restrict Students' Access to Courses?¶
In Online Exam Maker, the administrator can restrict the access of students to study courses.
After logging in to the administrator's back-end, enter [Course Manager]-[Courses], and then click [Settings] of the course that you want to set up students' learning permissions.

Then, in "Learning Permissions", click the box below, and you can choose whether the course is open to all groups or to specific groups.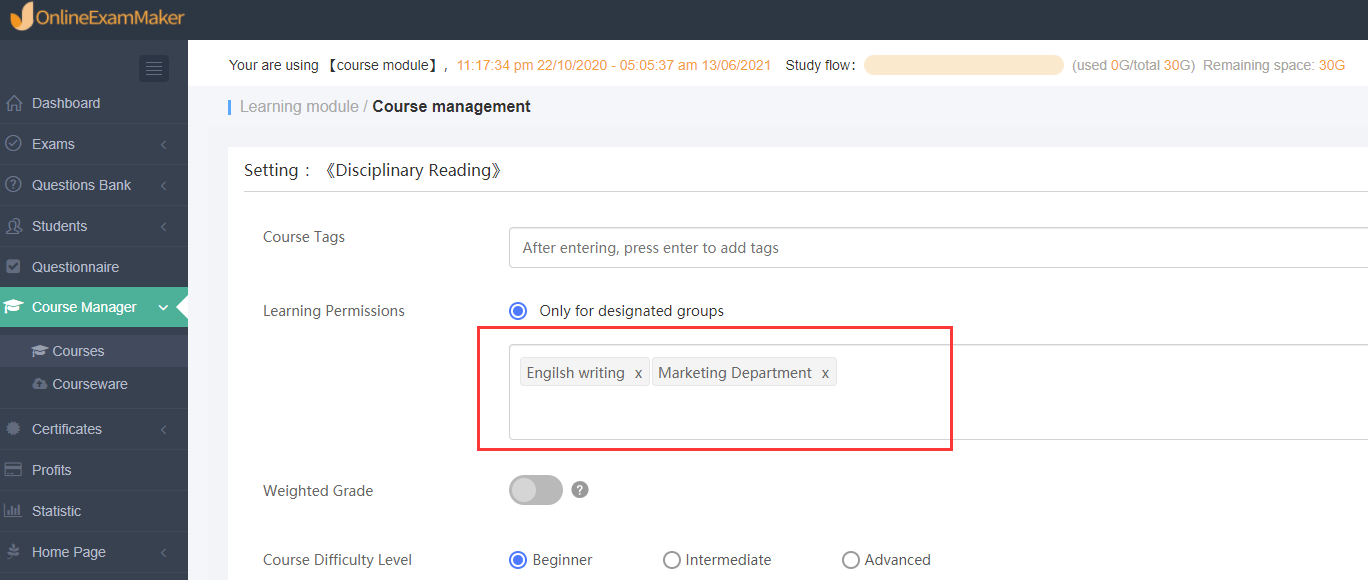 Click [Finish], then it is all set up. When creating a course, you can also set the student's course learning permissions.