How to Insert Exercises in Prerecorded Courses?¶
To achieve the goal of study before test, we must insert exercises into the course. When the staff or students finish the course, the exercises will be automatically popped out. An instruction on how to insert exercises into the course are as follows:
Click a course chapter. And then, click the [insert exercise] at the bottom of the courseware, and select a certain period of time.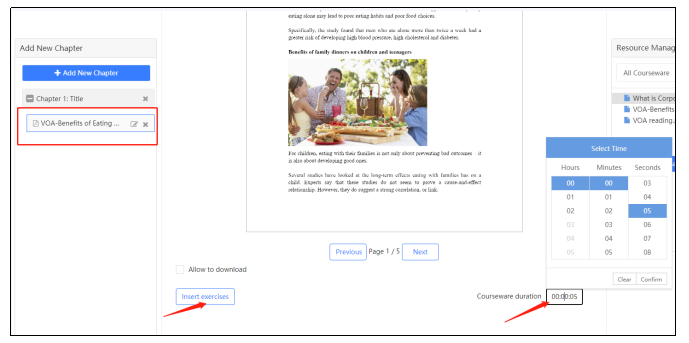 After clicking [insert exercise], a page will pop up.You can select the test paper to insert, and click [Yes] to complete.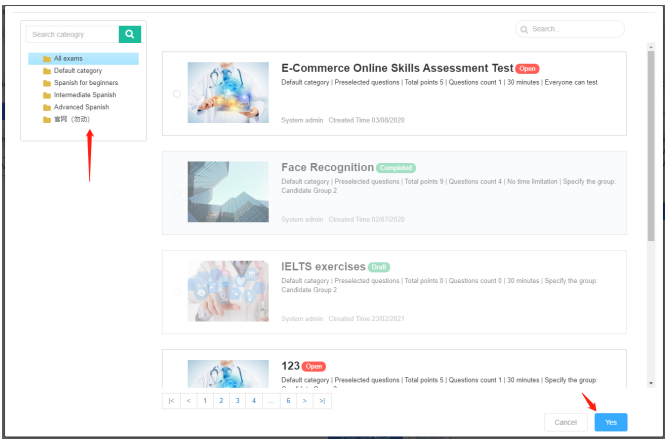 Hope this post can help you.