Anti-Cheating Function-Face Recognition Instructions¶
The Face Recognition Anti-Cheating Technology of OnlineExamMaker confirms the identity of candidates through real-time face scanning to identify and compare the acquisition of face image features and candidates' electronic document photos, which effectively puts an end to cheating in the test, avoids manual check errors and provides a fair and just test environment!
How to use the face recognition anti-cheating function?¶
I. Precautions Before Turning on Face Recognition
The designated groups should be set to take the exam, and the photos of the candidates of the designated groups must be uploaded. (How to add photo to candidate information?)

The number of uses of Face Recognition needs to be purchased, if necessary, please contact Online Exam Maker customer service or call 020-28165026.

Face Recognition only supports PC-side use, and it requires computer to install camera, otherwise it can not be accessed.
II. Specific Procedures for Turning on Face Recognition:
First select the exam, and click [Settings];

At the settings page, click [Anti-Cheating], check [Enable face recognition], then face recognition function can be used after you make a purchase.

III. The Exam Process after Turning on Face Recognition
Enter the page of "Agreement of Camera Proctoring" through the exam link shared by the administrator, tick [I have read and agree with the Agreement of Camera Proctoring] , then click [Continue];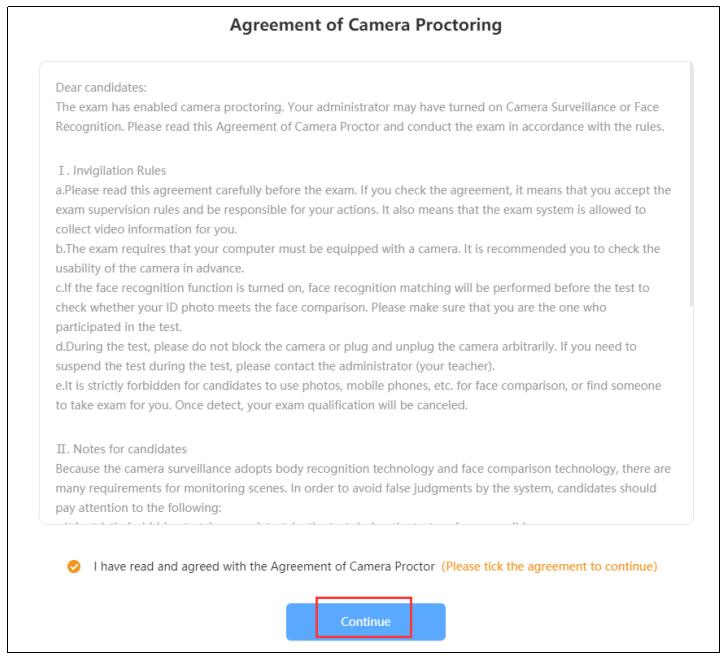 On exam introduction page, click [Enter the Test];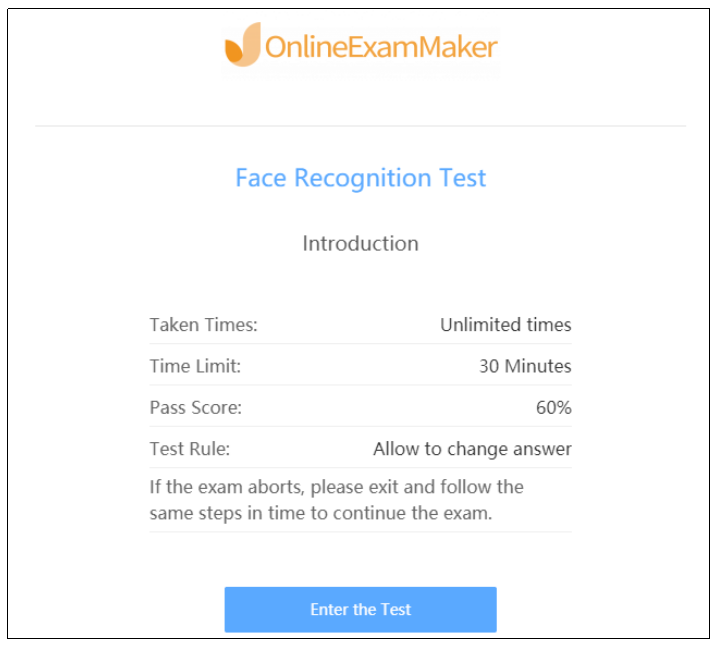 Enter the candidate's account and click [Log in];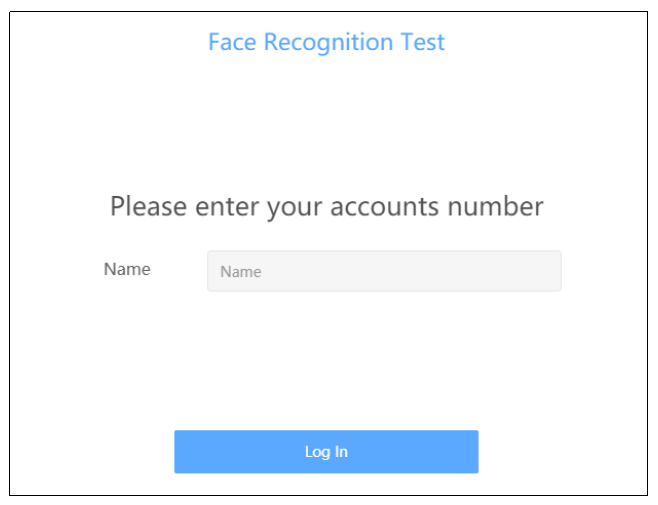 On the precautions page, click [I knew, next];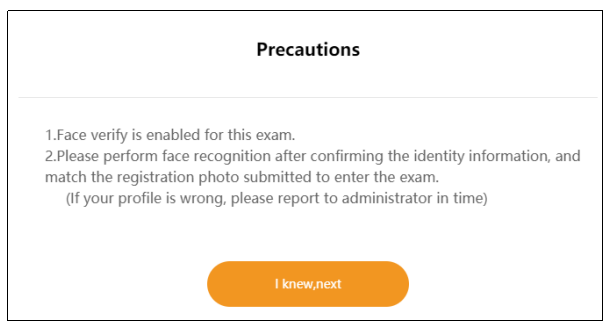 Check whether the candidates' personal information matches, log out and report to the administrator if there is any error. If the information is correct, click [Confirmed and continue] to start matching faces;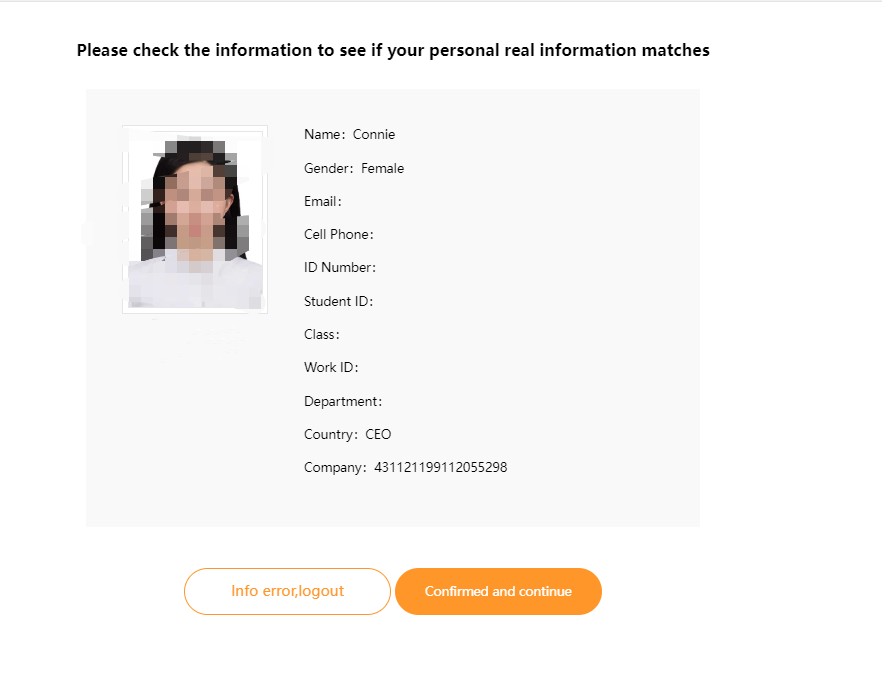 When face recognition begins, the candidate's face should be aligned with the identification box. Then the system would scan automatically;

After the scan matches successfully, click [Enter the Test]. If the scan fails, there may be no alignment, try again;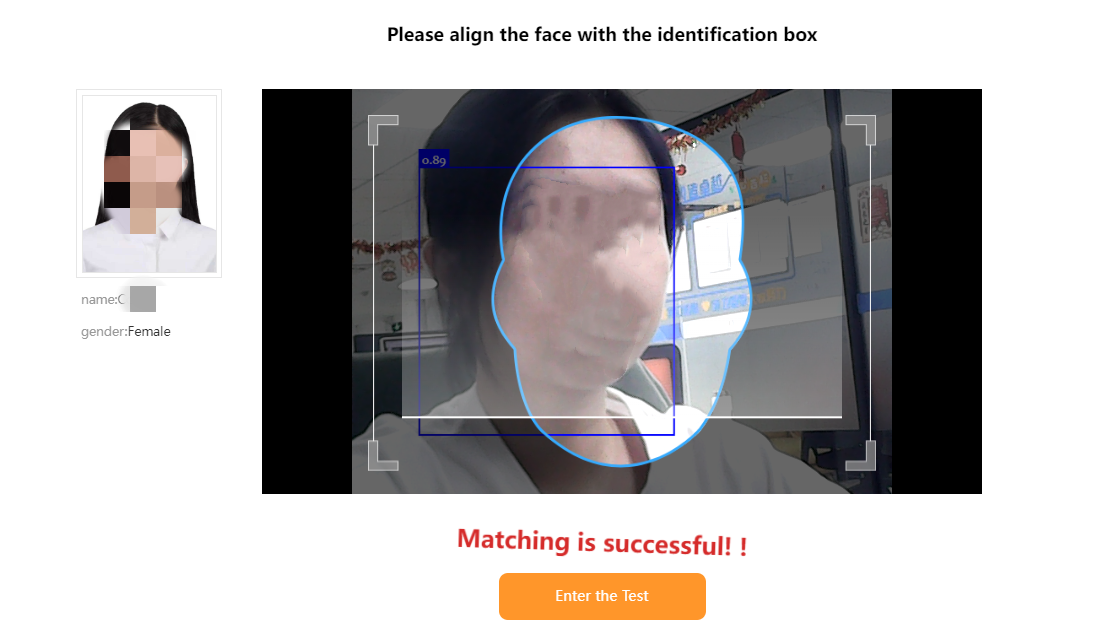 Start answering questions; the top right corner of the answer interface shows the candidate's information.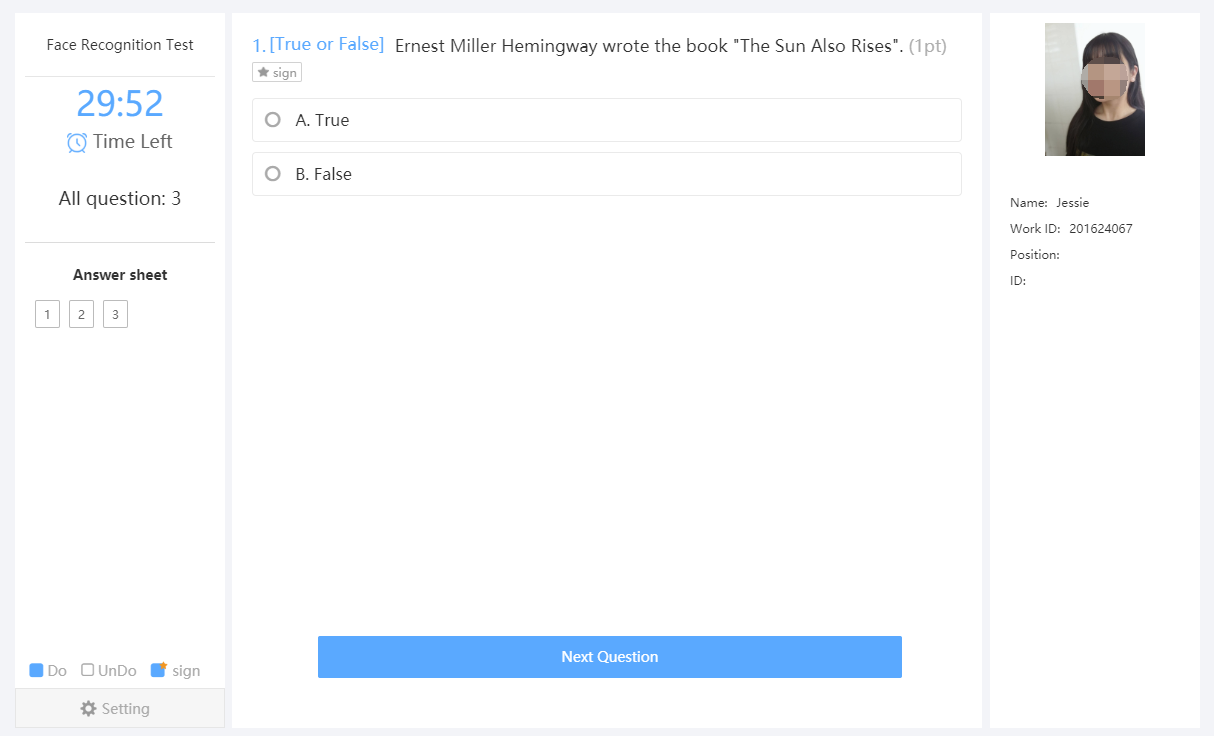 The above is the operation instructions for the anti-cheating function of face recognition. If you have any questions, feel free to contact OnlineExamMaker 020-28165026. Thank you!